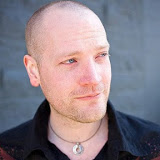 Join us as we interview James Harleman on our new podcast. He is based out of Seattle Washington and is the author of Cinemagogue.
James gives us his take on the movie \"Noah\" from a theology stand point and also as a film. In his usual insightful way, he finds the important takeaways without focusing on simply what\'s \"good\" or \"bad\" with the film. The more important question is what do we do with it, now that it\'s out there.
Can we take the themes that Aronofsky presents and use them as jumping off points to talk to each other about God in meaningful ways? The answer this time around is definitely yes.