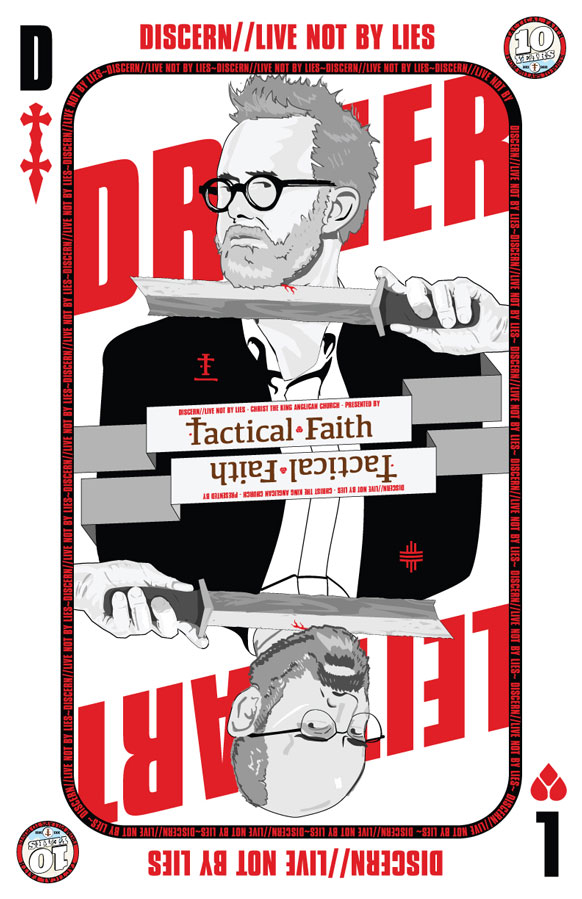 Because we are a band of volunteer Christian women and men, in all walks of life, we have access to the core cultural questions of the day. We are all devoted to the mission of Tactical Faith and our investment and passion is first and foremost to see God's kingdom to flourish. In March of 2021 we brought writer and thought leader, Rod Dreher, to Birmingham in order to talk about his book "Live Not By Lies".
In his work he discusses what he thinks the American Christian Church should be doing to prepare for the possibility of suffering. It was again a "tip of the spear" style series of events that demonstrated that Tactical Faith has it's finger on the pulse of what questions Christians in America are asking and how best to prepare believers on how to answer them in a Christ-Like way.
---
We would like to give everyone a complimentary poster from this event when you give a gift of $100 dollars or more to Tactical Faith.
All Gifts are tax deductible.
---