In our ongoing effort to help bridge the gap between apologetic/theological resources and churches, we at Tactical Faith created a new position within our organization. Per board decision, we introduce Rev. Mark A Hutton as our first Pastoral Fellow at Tactical Faith. Dr. Hutton comes to us from Central Pres in Saint Louis, MO. He has almost twenty years of professional ministry as well as an impressive academic background that includes an M.Div from Beeson Divinity and a Doctorate from Covenant Theological Seminary. Dr. Hutton will be posting for us on our blog. You can also read his thoughts at his own blog http://intheperpetualruins.com/ . Below is a more detailed description of what Dr. Mark will be doing for us at Tactical Faith. Welcome Dr. Hutton!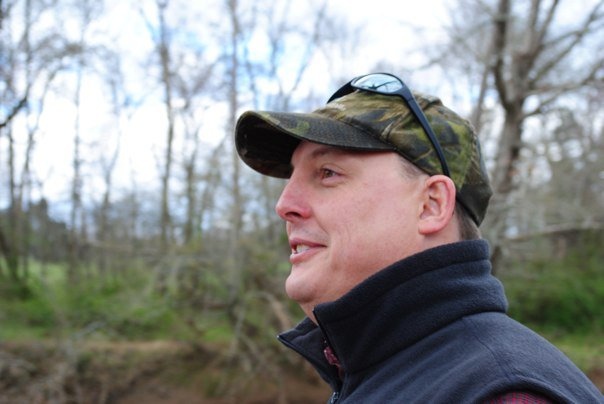 A Pastoral/Research/Senior Fellow is a non-paid position that contributes to the advancement of Tactical Faith's mission by providing:
Diligent and consistent prayer support.
Biblical, theological and cultural insights and research from a pastoral perspective for applied apologetics within the local church context.
Support to the President and Board regarding strategic planning, evaluation of ministry events and resources, as well as insights regarding ministry expansion.
Contribute to teaching and training resources to help Tactical Faith in its mission to equip the local church in its call to advance the Gospel.
Key Areas of Research:
How do pastors and leaders equip their congregation to do evangelism in the 21st century?
Looking at the relationship between apologetics and the missional efforts of churches.
What are the questions and challenges to the Gospel today? How do we answer them?
Exploring ways to pull down the dividing wall of sacred and secular.
What good does the Gospel do?
Cultures impact and the response of the church.
Mark's Bio
Dr. Mark Hutton received his education mostly through failure and grace. He was more formally educated at Beeson Divinity School (MDiv 2006) and Covenant Theological Seminary (DMin 2013). Originally from Tennessee, Mark served on Young Life staff for a number of years before becoming a pastor. He was ordained in 1996 and has served Presbyterian churches in TN, VA, AL and MO. He has written on the subject of outreach, parenting, hiking, food, faith, and on how to lead established churches to change – to be more outward facing. He and Sherry have been married for over twenty years and they have three awesome sons.